LIP SHAPING
&

CONTOURING

Virtually Pain-Free by Glasgow's Lip King
Advanced Technique
Dr Kieren Bong's unique and exclusive technique in advanced lip contouring and shaping can enhance or restore a more natural shape to your lips and help you get fuller, more sensuous lips.
Dr Bong aims to achieve a subtle effect for your lips so they look natural and age-appropriate. Lips need to suit your face and strengthening the shape and contour of the lips with subtle enhancement can improve the overall appearance of your face. For a good treatment, we may need to treat the area around the mouth too.
• Achieving a more sensuous look
• Providing more balance to facial feature
• Restoring lost volume and shape
• Increase self confidence in your appearance
Virtually Pain-Free
Most patients are surprised that lip filler injections by Dr Bong are not painful at all – because of the effects of the local anaesthetic AND because Dr Bong knows all the tricks and secrets of injecting in the least uncomfortable way. Lip filler treatment should be exciting, and you should not worry about the discomfort and pain.
Glasgow's Lip King
Widely known as Glasgow's Lip King, Dr Bong creates sensuous, natural-looking lips by sculpting and contouring them liks an artist, not just 'filling' them up
Minimal discomfort from start to finish
Outstanding results with 100% patient satisfaction
Dr Bong is world renowned for his methods of achieving beautiful yet incredibly natural results
Dr Bong has  been featured in numerous national and international magazines and newspapers
Have your treatment carried out by an international celebrity expert doctor
Why consider lip enhancement and contouring?
If you are bothered by the appearance of thin, lined or asymmetrical lips, lip filler injections can address your concerns and help you feel more confident in your smile. Specific changes that a skilled cosmetic doctor can make through lip enhancement and contouring include:
Restore volume to thin or ageing lips
Smooth vertical lip lines
Improve symmetry between the upper and lower lip
Refine the shape of thin or flat lips
Achieving a more sensuous look
Providing more balance to facial feature
How can I improve my lips?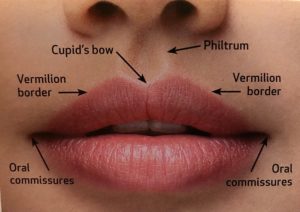 Lip filler injections can be used to improve the definition of the lip line (vermilion border), where the lip turns from red to white, as well as the overall shape and size of the lips giving the lips a natural and subtle boost.
Filler can also be effective in defining the cupids bow – the two ridges just above the middle part of your upper lip.
The lower lip tends to have more volume than the upper lip and therefore it may not be necessary to treat it. You should discuss your exact requirements and expectations for your lip treatment with Dr Bong at your initial consultation.
What are the benefits of soft tissue fillers?
Soft tissue (hyaluronic acid) fillers are the most popular non-surgical option, offering temporary lip enhancement at an affordable cost.
Benefits of soft tissue fillers:
Treatments take only 15 minutes
A skilled cosmetic doctor can adjust the amount of filler used to achieve results with precision
Little to no downtime is needed
Instant results
Results can last 4-12 months
Side effects are typically mild and resolved after only a few days
There are many 'cheap deals', '£150 lip filler' or '0.5ml lip filler' out there, should I consider them?
The continuing rise in the demand for non-surgical cosmetic procedures has led to an increase in the number of people administering lip fillers and other types of treatments at incredibly low prices. Whilst this might sound like good news for you, unfortunately, it is far from it.
Non-surgical cosmetic procedures are costly for very good reasons. The expense involved in using quality products, providing excellent service and meeting the necessary safety requirements is significant, so in order to meet these costs, quality practitioners have to set their prices accordingly.
In order to offer 'cheap fillers' shoddy practitioners are unlikely to invest in any of the above, as when offering cheap treatments, the cost of provision has to be minimal in order to make a profit.
---
The Product May Be Imported
Cheap (and fake) dermal fillers are freely available online, often from China where there are no manufacturing standards. Purchasing cosmetic products from outside the UK may be illegal. The only way for an injector to know that a product is authentic and approved by UK health authority (MHRA) is to order it directly from the manufacturer or an authorised distributor. These imports face less government scrutiny than those that have met the strict requirements of MHRA.
Anything being imported illegally and bypassing the authorised supply chain means we have no idea how it was handled, transported, or stored. And when improperly stored, the products can degrade and lose their efficacy.
---

The Injectors May Cut Corners
Practitioners who do not invest in research, training, the environment they work in, care standards and protection should things go wrong are an accident waiting to happen. There are risks involved in non-surgical cosmetic procedures, and without the necessary safeguards in place, side effects and complications are more likely to occur.
Some cut-rate injectors operate by doing work at or below cost in the hope that you'll stay on later at full price. But others curb their losses by overly diluting the products, minimising their effect and possibly increasing your odds of infection. Fillers can be contaminated when taken out of their native syringes.
Another sketchy practice: Some unscrupulous practitioners save half-used syringes of filler to inject into the same patient (or worse, another patient!) at a later date. Reputable doctors consider filler a single-use item and charge accordingly. In addition, recapped leftover filler can degenerate over time, making it harder to inject or possibly causing lumps at the site.
---
Inexperienced and Lack Skills
Bargain-basement injections can signal inexperienced practitioners looking for practice. That is yet another reason so many practitioners can undersell. Those injections often are not done by cosmetic doctors but by people with less training.
---
The Product Could be Fake
While less pervasive than unapproved imports, imitations are also on the rise. What is in these products is anyone's guess. Authorised tests have shown that some of these fake products do not contain any active ingredients at all while some were found to contain too high a concentration of the active ingredients, making them highly dangerous. Furthermore, these fake products may have been made in an environment which lacks the sterility, quality and safety assurance.
Why is Dr Kieren Bong different from other practitioners?
The most important decision you will make when considering lip enhancement is who will perform your procedure.
90% of the success of lip injections with soft tissue fillers depends on who is doing them. The remaining 10% is dependent on the product. 
Think of this way:
If you got a bad haircut, would you blame the scissors or your stylist? 
At Essence Medical, both your consultation and treatment will be carried out personally by Dr Bong. He is widely recognised as one of Europe's top cosmetic doctors, having trained doctors/nurses from over 100 countries.
Dr Bong has a natural talent for understanding the shape and structure of the lips, and the face in general. He prides himself in his innovative approach to advanced non-surgical facial treatments, and is well known for his unique methods of achieving beautiful yet natural results with minimal pain and downtime. Such is his passion for delivering results which are both natural and age-appropriate for his patients, Dr Bong has developed – and trademarked – numerous advanced techniques which have earned him an international reputation.
Dr Bong's impressive credentials, meticulous attention to detail and a deep understanding of the intricacies of facial features means you are in the safest of hands.
The procedure
Lip contouring and enhancement with soft tissue fillers is a quick and easy procedure which typically lasts about 20 minutes.
Most patients are surprised that lip injections by Dr Bong are not painful at all – because of the effects of the local anaesthetic AND because Dr Bong knows all the tricks and secrets of injecting in the least uncomfortable way.
Having good injecting skills is a big part of having a more comfortable treatment experience. A highly skilled injector can also do a lot to prevent tenderness and bruising after lip injections.
Is it painful?
Most patients are surprised that lip injections by Dr Bong are not painful at all – because Dr Bong knows all the tricks and secrets of injecting in the least uncomfortable way. Lip filler treatment should be exciting, and you should not worry about the discomfort and pain.
You will be surprised that neither numbing cream nor local anaesthetic injections are needed! We know this sounds too good to be true but that is how skilled Dr Bong is. The following video was recorded at one of Dr Bong's teaching sessions and this patient had not had any numbing agent at all.
Ask Dr Bong how he can minimise discomfort during a procedure – and you'll likely find out that having good injecting skills is a big part of having a more comfortable treatment experience.
The above said, you will always have the option of having local anaesthetic agent injected should you choose to have it.
---
Disadvantages of using numbing cream or injection of local anaesthetics
The lip tissue is so sensitive that in general, numbing cream only reduces the perception of pain by about 60%. We can assure you that Dr Bong is so skilled at lip filler injections that the overall level of pain even without any numbing agent is less than injections by other practitioners who use numbing cream.
While you will always have the option of local anaesthetic injections, the use of numbing agent can be problematic for lip filler treatment as they can distort the anatomy of the lips, which makes it harder to properly apply the lip fillers in the designated areas.
Ask Dr Bong how he can minimise discomfort during a procedure – and you'll likely find out that having good injecting skills is a big part of having a more comfortable treatment experience.
After the procedure
Immediately after the treatment there may be slight redness, swelling, tenderness and an itching sensation in the treated area. This is a normal result of the injection. You can soothe the area by applying a cold compress or ice pack for a short amount of time. If the discomfort continues or if other reactions occur, please contact us
The initial swelling after treatment should last 2-3 days but may last longer. Some patients experience swelling for about a week. This means that the result directly after the treatment should not be seen as the final result
Avoid touching the treated area for 6 hours after the treatment. After that the area can be gently washed with soap and water and light make-up can be applied
Until the initial swelling and redness have resolved, do not expose the treated area to intense heat (e.g. solarium and sunbathing) or extreme cold
If you have previously suffered from facial cold sores, there is a risk that the needle punctures could contribute to another eruption of cold sores (see below question and answer)
If you are taking Aspirin or any similar medication, be aware that these may increase the bruising and bleeding at the injection site
How long will the effect last?
One of the great advantages of natural hyaluronic gel fillers is that the effects are long lasting but not permanent. The results typically last 6-12 months although the exact length of time will depend on the structure of your lips and other factors such as lifestyle, age and the degree of perfection demanded by the individual. Additional touch up treatments can be performed at any time after the initial treatment (this will incur additional cost).
Are there any side effects?
Both your consultation and treatment will be carried out personally by Dr Bong, who is an international expert in advanced soft tissue filler treatments. In his hands, bruising is uncommon. Due to his skills and the superior quality of the soft tissue filler we use, swelling is minimal.
The results are instant. After the treatment the treated area may be slightly red and/or mildly swollen, however you can resume normal activities, drive yourself home or return to work immediately after the treatment.
Does it matter if I have a history of cold sores?
Prior to lip injections, it is important for Dr Bong to know if you have had cold sores recently or have experienced problems with cold sores in the past. Cold sore virus normally lie dormant in the lips. However by injecting the lips, the needle can stimulate the virus back into activity again and as a result cold sores can erupt at the injection sites.
Being prone to cold sores does not necessarily mean that the sores will automatically re-emerge after the lip injection treatment but there is a risk that this might happen. This risk needs to be discussed fully with the doctor during your initial consultation. If need be, Dr Bong can issue a private prescription for some prophylactic antiviral medications for you.
It is important to remember that hyaluronic acid gel does not cause cold sores in its own right.
Is there any pre-treatment advice?
Pregnancy and breast-feeding are contraindications to treatment
Alcohol intake should be reduced at least 24 hours before treatment
Medication such as Aspirin may cause bruising as will high doses of vitamin E
Treatment cannot be performed until ceasing Roaccutane medication for 6 months
Sunbeds, waxing, electrolysis and laser should be avoided at least 48 hours before treatment
Pain sensitivity may be heightened at certain times (premenstrual or following excessive alcohol intake)
Bruising may be reduced by taking Arnica tablets two days before treatment
Risk of cold sores may be reduced by taking prophylactic antiviral medication
What can I expect from my consultation and will I have treatment the same day as my consultation?
You are required to have a face-to-face consultation prior to having this treatment. In the consultation Dr Bong will examine your lips and face in general, focussing on the proportion, shape and contour of your lips. Dr Bong will then offer you a treatment plan and quote you a price. He will also discuss in detail the advantages and limitations of this treatment and the alternatives. It depends on how long it takes to conclude the consulation, there may not be enough time for you to have the treatment on the same visit. However, if you are travelling from a distance, please do let us know in advance so we can try to accommodate your circumstances.This is not a guarantee but we will do our utmost to accommodate you.
How much does this treatment cost?
This treatment is unique to each individual, depending upon a variety of factors. Dr Bong is one of the only small number of cosmetic doctors in Britain who has the experience and skills to offer the advanced lip contouring and enhancement technique.
To get an exact costing, please schedule a consultation with Dr Bong for him to design a bespoke treatment approach and address any concerns that you have. The consultation is completely free of charge. Our prices are competitive and your treatments will be carried out by an international expert. We believe our patients deserve the utmost safety in our care and we are committed to offering reliable, safe and effective results.
We charge £300 for this treatment. This includes one syringe (1.0ml) of premium soft tissue filler.
What is your booking and cancellation policy?
When we book an appointment for you, we commit that time and our resources to your treatment. This means that, if anyone else wants to come at the same time, we will be unable to see them and will have to offer them an alternative time. If you do not then attend that appointment and either do not tell us in advance or give insufficient notice, we are unable to allocate the time to someone else; however, we still have overheads and staff salaries to pay during the unproductive time.
Deposits and your credit/debit card details
Unlike other clinics, we do not take any advance deposit or booking fee. The only exception is our Ultrasound Facial treatment where a nominal non-refundable deposit of £50 is required because an external skin therapist is being brought in specially to carry out the procedure for you. This deposit will be redeemed against your Ultrasound Facial treatment.
When booking your appointment, you will be asked to provide us your credit/debit card details. This is your confirmation of your commitment to attend your appointment. Please rest assured that no money will be taken from your card and your details will be securely stored but encrypted for your own privacy. We assure you that your details are fully protected and safe with us.
To cancel or reschedule your appointment
We make appointments with the expectation that you will attend at the agreed date & time to undergo your treatment; if you change your mind or work/other commitments prevent you from attending, we ask you to give us a minimum of 48 hours' notice (excluding Sunday) so that we can reallocate your appointment slot to another customer.
Non-attendance (including late cancellation)
If you do not attend your appointment, or cancel later than the deadlines shown above, we reserve the right to make a charge as follows:
1. Ultrasound Facial: you will forfeit the £50 deposit
2. All other appointments (including consultation): £50 will be charged to your credit/debit card
Appointment reminders
Please note that, although we normally send text message reminders two days before appointments are due, the successful delivery of these relies on our text provider, your mobile network provider and your phone and cannot therefore be guaranteed.
Therefore, you should not rely on our text messages as the sole reminder of your appointment as we will not be responsible for any appointments missed as a result of non-delivery of the text message reminder, regardless of the reasons for its failure.
If I would like to receive more information on this treatment, shall I just call your reception and make an appointment?
Yes, absolutely. You will need a consultation with Dr Bong and this is completely free of charge. During the consultation, Dr Bong will discuss in further detail with you what the procedure will entail, design a bespoke treatment approach and address any concerns that you have.
After the consultation – and providing you decide to have the treatment – you will be offered another appointment.
Please call us on 0141-8949098 to schedule an appointment for a consultation.
Stunning Results
Stunning Results
Stunning Results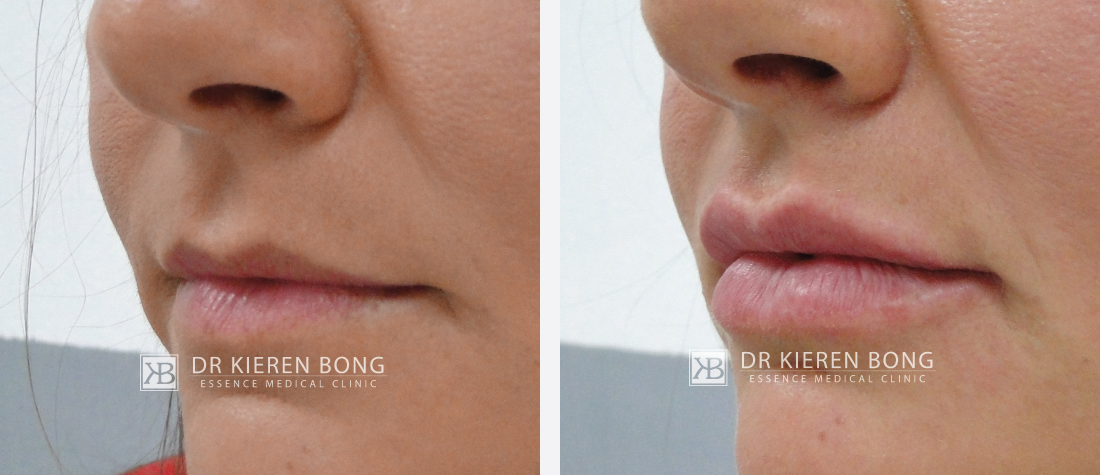 Stunning Results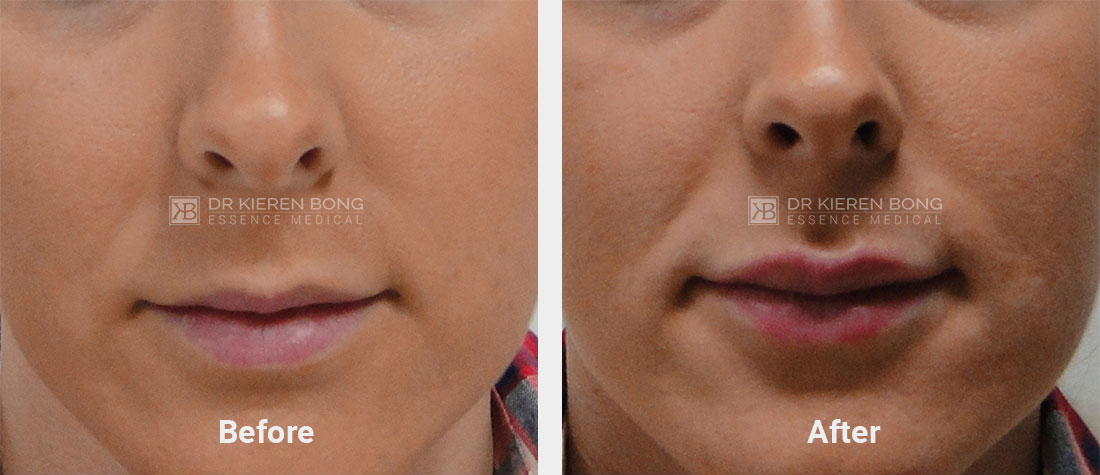 Stunning Results
Stunning Results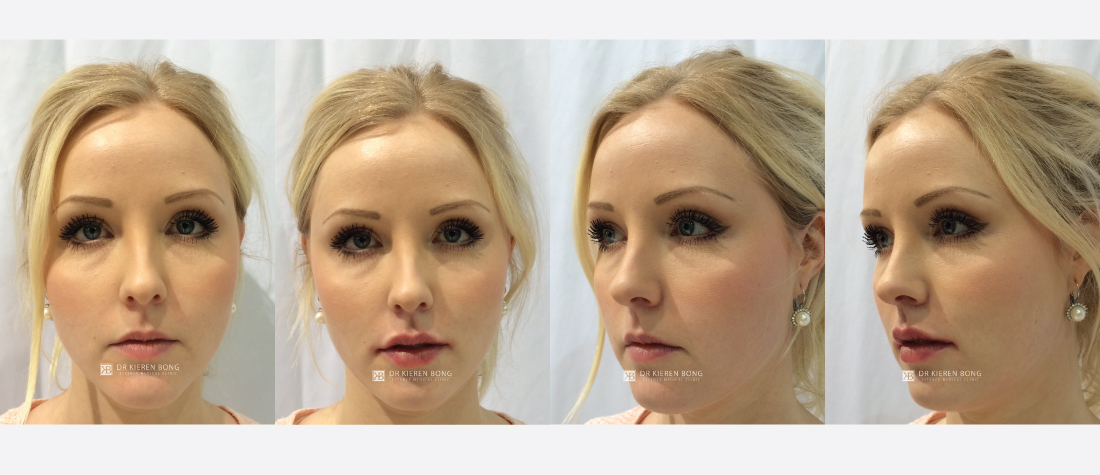 Stunning Results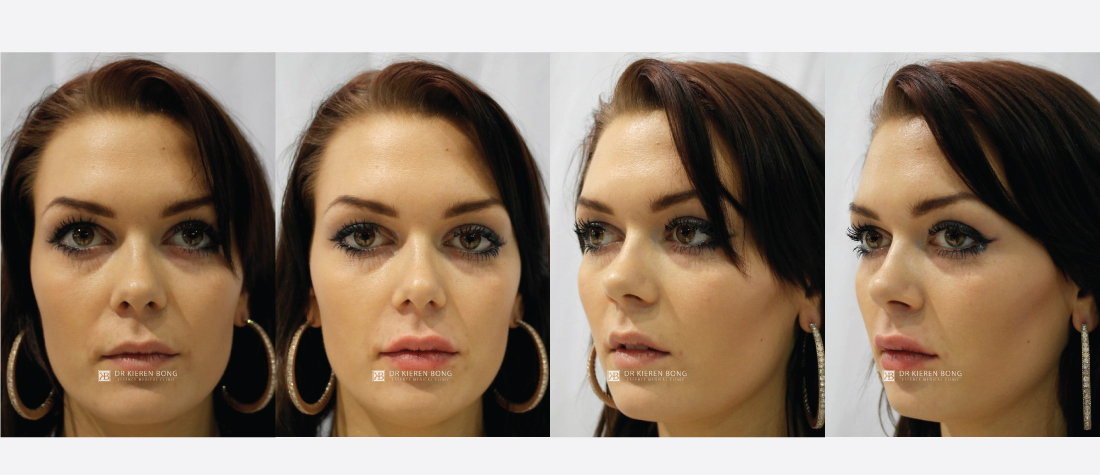 Stunning Results
Stunning Results
Thank you for the wonderful job you made of my lips! You are a genius! I will be back for sure
Thank you Dr Bong for my amazing new lips – what a difference I LOVE LOVE LOVE them!
I love my lips! I can't believe how pain free the procedure was with no numbing needed. Dr Bong is truly a cut above other practitioners.