When performed by experts, dermal filler treatment is simple and straightforward, involving a few tiny injections directly into the skin, and takes only 15-30 minutes. Dermal fillers consist of a smooth gel of stabilised hyaluronic acid that occurs naturally in the cells of the skin. It is injected beneath the skin's surface and works by drawing in water, augmenting the skin and reducing wrinkles. Make-up can be applied immediately after the procedure and you can go straight back to work. Results are seen immediately and last between 9-24 months.
Optimal results can be maintained over a long period of time with regularly repeated treatments. Not only do we use only market-leading brands, we use only the highest grade of dermal fillers. The higher the grade, the more robust the product, ensuring the best tissue support and cosmetic correction.
Your treatment is carried out by our highly experienced, specialist cosmetic doctor, who is widely recognised as an international leader in advanced, non-surgical facial aesthetics treatments.
Consultation and treatment are undertaken by Dr Kieren Bong who is an international expert cosmetic doctor
Dr Kieren Bong is often featured in numerous national and international magazines and newspapers
We offer virtually pain-free treatment
Excellent post treatment care
One of Scotland's most respected clinics with outstanding reputation
What are dermal fillers?
Dermal fillers are substance/gels injected beneath the skin's surface to smooth wrinkles and add volume and contour. The products are composed of stabilised hyaluronic acid (HA) which occurs naturally in the cells of the skin. It works by drawing in water and therefore augmenting the skin, thus reducing the wrinkle treated. It is by no means permanent and is totally biodegradable. Depending on what type of dermal fillers, results can last between one to two years.
Benefits of dermal fillers
Dermal fillers can help to "fill in" facial indentations, add volume to your skin, smooth unwanted facial wrinkles and lines and help skin regain its youthful look in areas as follows: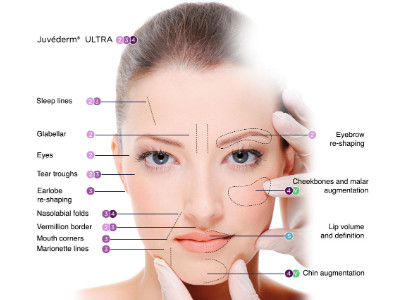 The procedure
A dermal filler procedure requires no anaesthetic as the dermal filler contains local anaesthetic. It is simple and straight-forward, involving a few tiny injections directly into the skin, and takes only 15-30 minutes.
Make-up can be applied immediately after the procedure and you can go straight back to work. Result can be seen immediately, and lasts from 9-24 months. Optimal results can be maintained over a long period of time through regular repeated treatments. The procedure varies from person to person depending on your requirements and the severity of the wrinkles that are being treated, in addition to the particular dermal filler being administered.
How soon will I see my results?
Results are seen instantly after the treatment, although this gradually improves over the course of the following 2-4 weeks.
Is dermal filler treatment painful?
Not at all. Dr Bong prides himself in his innovative approach to advanced non-surgical facial treatments, and is well known for his unique methods of achieving beautiful yet natural results with minimal pain and downtime.
90% of our patients do not require any form of anaesthetic agent at all and they describe this procedure as less uncomfortable than getting a vaccine or having blood sample taken from your arm. To provide further relief and alleviate as much pain as possible, we use only premium, industry-leading soft tissue fillers which contain pre-mixed anaesthetic agent.
Insofar as your treatment will be carried out by a medical doctor, we also have the option of anaesthetic injection into the treatment area to ensure your treatment is 100% pain-free.
Are dermal fillers safe?
Yes. We use only products with proven safety record. Hyaluronic acid is a substance which occurs naturally in the cells of the skin, thus there is no risk of allergic reactions. Even people with food sensitivities can receive these fillers safely. The brands of dermal fillers we use are available in more than 90 countries and have been used as an injectable cosmetic treatment for more than two decades with an excellent safety record.
Key benefits of Essence Medical?
We only use market-leading brands: Juvederm, Restylane and Teosyal
We will not compromise on our standards and use the highest grade of dermal fillers for more dramatic results with better lift and tissue support
Consultation and treatment are personally undertaken by Dr Kieren Bong who is an international speaker and trainer in advanced facial aesthetics procedures
Virtually pain-free treatment – Dr Bong is an experienced doctor who uses anaesthetics to numb the area being treated for increased patient comfort
Dr Bong is well known for his methods of achieving beautiful yet incredibly natural cosmetic results with minimal pain, bruising and down time
We provide excellent post treatment care
Dr Bong is often featured in numerous national and international magazines and newspapers
What brand of dermal fillers do you offer?
We use the newest, most advanced non-animal based form of hyaluronic acid dermal filler on the market today. There are over 250 brands of dermal fillers in Europe. The three largest and most popular brands are Teosyal, Restylane and Juvederm.
Are there any side effects?
Today's dermal fillers have come a long way since the first-generation of collagen injections. Advanced injection techniques, coupled with the use of micro-cannula (blunt needle) and improved product safety means that significant side effects are extremely uncommon but may include:
• Injection-related reactions: these reactions may include redness at the injection site immediately after the treatment.
• Bruising: occasionally bruising can occur. However the use of micro-cannula (blunt needle) dramatically reduces the risk of bruising.
• Contour irregularities can and do occasionally occur. Massaging can usually smooth out any 'lumpiness' however if persistent the filler can be easily and rapidly dissolved.
• Infection – as with all injections, this procedure carries a risk of infection. The syringe is sterile and standard precautions associated with injectable materials are taken.
After care instructions?
• After your treatment we will again go through with you any after care advice in order to maximise your treatment benefits and avoid any undesirable side effects.
• You can resume normal activities, drive yourself home or return to work immediately after the treatment.
• As with any type of injection there may be some slight redness immediately afterwards. Camouflage make up may be applied.
• The results directly after the treatment should therefore not be seen as the final results. This is because over the following 2 weeks the results will gradually improve.
• For 2 weeks after the treatment you are advised to avoid extreme heat (sun bed or sunbathing) or intense cold.
Follow-up and future appointments?
One of the great advantages of the dermal fillers used at Essence Medical Cosmetic Clinic is that the effects are long lasting but not permanent. You are always in control of your looks – you can continue or change the treatment you have had or repeat the procedure as often as you like.
Routine review appointments are generally not required. However, occasionally touch up procedures may be carried out 2-4 weeks after the initial treatment in order to achieve optimal correction and maximise the duration of the results (please note that additional costs may be incurred if further product is required).
What can I expect from my consultation and will I have the treatment in the same visit?
You are required to have a face-to-face consultation prior to having this treatment. In the consultation Dr Bong will examine your face and skin in general, focussing on the proportion, shape and contour of your facial features.
Dr Bong will then offer you a treatment plan and quote you a price. He will also discuss in detail the advantages and limitations of this treatment and the alternatives. After the consultation – and providing you decide to have the treatment – you will be offered another appointment.
There are many 'cheap deals', '£150 filler' or '0.5ml lip filler' out there, should I consider them?
The continuing rise in the demand for non-surgical cosmetic procedures has led to an increase in the number of people administering fillers and other types of treatments at incredibly low prices. Whilst this might sound like good news for you, unfortunately, it is far from it.
Non-surgical cosmetic procedures are costly for very good reasons. The expense involved in using quality products, providing excellent service and meeting the necessary safety requirements is significant, so in order to meet these costs, quality practitioners have to set their prices accordingly.
In order to offer 'cheap fillers' shoddy practitioners are unlikely to invest in any of the above, as when offering cheap treatments, the cost of provision has to be minimal in order to make a profit.
---
The Product May Be Imported
Cheap (and fake) dermal fillers are freely available online, often from China where there are no manufacturing standards. Purchasing cosmetic products from outside the UK may be illegal. The only way for an injector to know that a product is authentic and approved by UK health authority (MHRA) is to order it directly from the manufacturer or an authorised distributor. These imports face less government scrutiny than those that have met the strict requirements of MHRA.
Anything being imported illegally and bypassing the authorised supply chain means we have no idea how it was handled, transported, or stored. And when improperly stored, the products can degrade and lose their efficacy.
---

The Injectors May Cut Corners
Practitioners who do not invest in research, training, the environment they work in, care standards and protection should things go wrong are an accident waiting to happen. There are risks involved in non-surgical cosmetic procedures, and without the necessary safeguards in place, side effects and complications are more likely to occur.
Some cut-rate injectors operate by doing work at or below cost in the hope that you'll stay on later at full price. But others curb their losses by overly diluting the products, minimising their effect and possibly increasing your odds of infection. Fillers can be contaminated when taken out of their native syringes.
Another sketchy practice: Some unscrupulous practitioners save half-used syringes of filler to inject into the same patient (or worse, another patient!) at a later date. Reputable doctors consider filler a single-use item and charge accordingly. In addition, recapped leftover filler can degenerate over time, making it harder to inject or possibly causing lumps at the site.
---
Inexperienced and Lack Skills
Bargain-basement injections can signal inexperienced practitioners looking for practice. That is yet another reason so many practitioners can undersell. Those injections often are not done by cosmetic doctors but by people with less training.
---
The Product Could be Fake
While less pervasive than unapproved imports, imitations are also on the rise. What is in these products is anyone's guess. Authorised tests have shown that some of these fake products do not contain any active ingredients at all while some were found to contain too high a concentration of the active ingredients, making them highly dangerous. Furthermore, these fake products may have been made in an environment which lacks the sterility, quality and safety assurance.
In what way is Dr Bong different from other practitioners?
The most important decision you will make when considering lip enhancement is who will perform your procedure.
90% of the success of lip injections with soft tissue fillers depends on who is doing them. The remaining 10% is dependent on the product. 
Think of this way:
If you got a bad haircut, would you blame the scissors or your stylist? 
At Essence Medical, both your consultation and treatment will be carried out personally by Dr Bong. He is widely recognised as one of Europe's top cosmetic doctors, having trained doctors/nurses from over 100 countries.
Dr Bong has a natural talent for understanding the shape and structure of the lips, and the face in general. He prides himself in his innovative approach to advanced non-surgical facial treatments, and is well known for his unique methods of achieving beautiful yet natural results with minimal pain and downtime. Such is his passion for delivering results which are both natural and age-appropriate for his patients, Dr Bong has developed – and trademarked – numerous advanced techniques which have earned him an international reputation.
Dr Bong's impressive credentials, meticulous attention to detail and a deep understanding of the intricacies of facial features means you are in the safest of hands.
How much does the treatment cost?
Cost depends on the type of dermal filler, the required amount dermal filler and the areas of the face you wish to be treated (e.g. undereye hollow and cheeks).
During the consultation, Dr Bong will formulate a treatment plan for you and advise the exact cost of your treatments. Our prices are competitive and your treatments will be carried out by an international expert. We believe our patients deserve the utmost safety in our care and we are committed to offering reliable, safe and effective results.
Prices start from around £300. Please refer to our price list.
What is your booking and cancellation policy?
When we book an appointment for you, we commit that time and our resources to your treatment. This means that, if anyone else wants to come at the same time, we will be unable to see them and will have to offer them an alternative time. If you do not then attend that appointment and either do not tell us in advance or give insufficient notice, we are unable to allocate the time to someone else; however, we still have overheads and staff salaries to pay during the unproductive time.
Deposits and your credit/debit card details
Unlike other clinics, we do not take any advance deposit or booking fee. The only exception is our Ultrasound Facial treatment where a nominal non-refundable deposit of £50 is required because an external skin therapist is being brought in specially to carry out the procedure for you. This deposit will be redeemed against your Ultrasound Facial treatment.
When booking your appointment, you will be asked to provide us your credit/debit card details. This is your confirmation of your commitment to attend your appointment. Please rest assured that no money will be taken from your card and your details will be securely stored but encrypted for your own privacy. We assure you that your details are fully protected and safe with us.
To cancel or reschedule your appointment
We make appointments with the expectation that you will attend at the agreed date & time to undergo your treatment; if you change your mind or work/other commitments prevent you from attending, we ask you to give us a minimum of 48 hours' notice (excluding Sunday) so that we can reallocate your appointment slot to another customer.
Non-attendance (including late cancellation)
If you do not attend your appointment, or cancel later than the deadlines shown above, we reserve the right to make a charge as follows:
1. Ultrasound Facial: you will forfeit the £50 deposit
2. All other appointments (including consultation): £50 will be charged to your credit/debit card
Appointment reminders
Please note that, although we normally send text message reminders two days before appointments are due, the successful delivery of these relies on our text provider, your mobile network provider and your phone and cannot therefore be guaranteed.
Therefore, you should not rely on our text messages as the sole reminder of your appointment as we will not be responsible for any appointments missed as a result of non-delivery of the text message reminder, regardless of the reasons for its failure.
If I would like more information, shall I just call your receptionist and make an appointment?
Yes, absolutely. You will need a consultation with Dr Bong and this is completely free of charge. During the consultation, Dr Bong will discuss in further detail with you what the procedure will entail, design a bespoke treatment approach and address any concerns that you have.
After the consultation – and providing you decide to have the treatment – you will be offered another appointment.
Please call us on 0141-8949098 to schedule an appointment for a consultation.
Stunning Results
Stunning Results
Stunning Results
Stunning Results
Stunning Results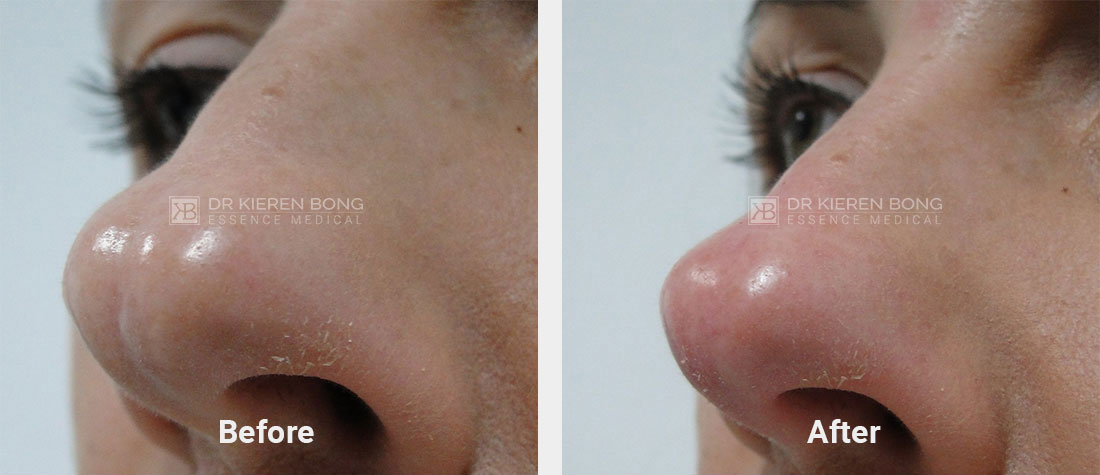 Stunning Results
Stunning Results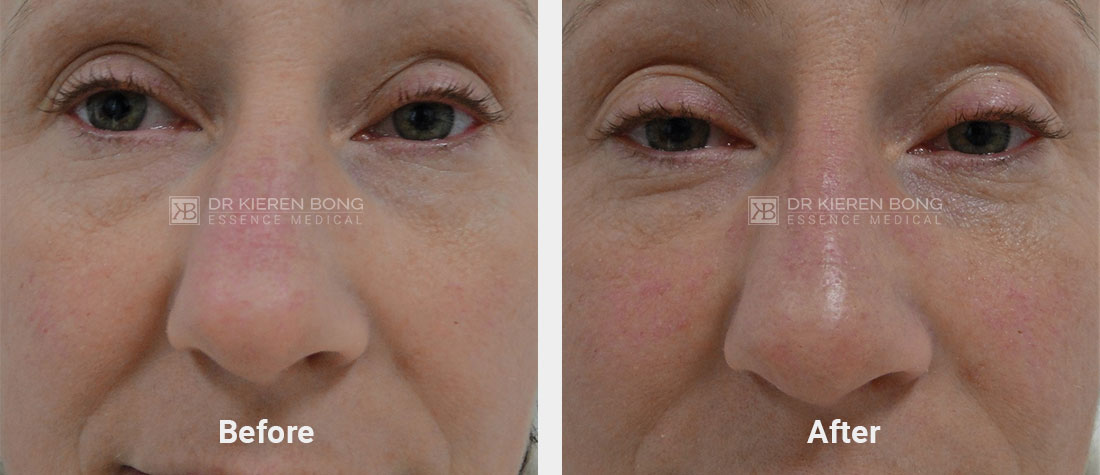 Stunning Results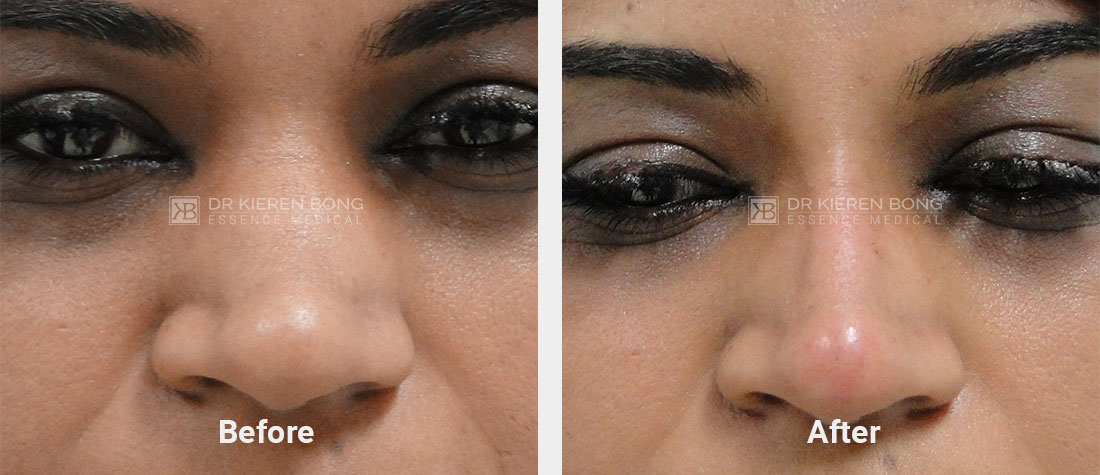 Stunning Results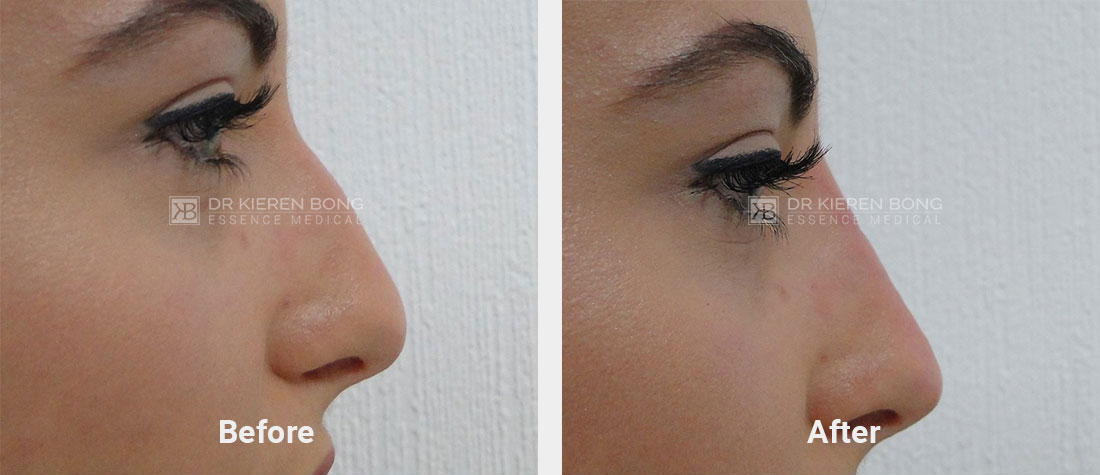 Stunning Results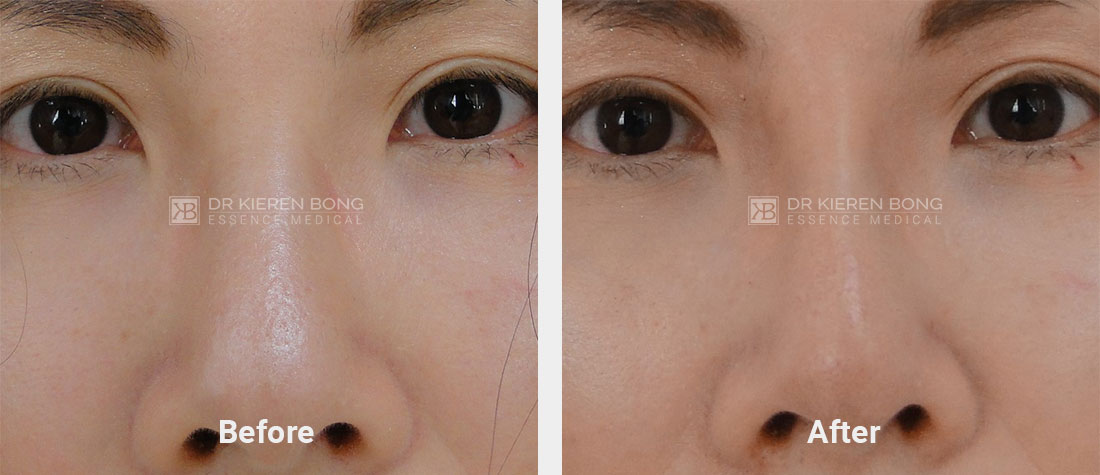 There are a lot of flash Harrys out there. Don't be fooled. Kieren is an understated gem. My experiences with Kieren are lip enhancement, cheek volumisation, chin augmentation and Miracle Frame Thread Lift. Full marks for every treatment.