3D Ultimate Liquid Face Lift
Signature Dermal Filler Face Lift
This is Dr Bong's signature treatment and is renowned all over the world. Patients have flown in from as far as Canada and Monaco to have this transformational treatment. In broad term, the 3D Ultimate Liquid Face Lift treatment (coined 'the Glasgow Lift') can be undertaken to accomplish any of the following:
1. Gentle lift of individual (or overall) facial features
2. Reduced wrinkles, creases or folds
3. Restoration of natural, curved facial contours
4. A more rested, energetic and youthful look
Pioneer of a Revolutionary Technique
Dr Bong invented this remarkable technique in 2012 and it has since been one of his signature treatments, having carried out this procedure in over 40 countries. During this 30 minutes treatment, Dr Bong carefully sculpts and contours your face with a blunt-tipped instrument.
In some patients, the goal is to lift the entire face and reduce the appearance of the jowls. In others, it is to lift or contour specific facial features. Also eye bags can be masked under the eyes by using this technique; jowls can be lifted and diminished; natural shape can be restored to flattened cheeks or temple areas as well as corners of the mouth can be lifted.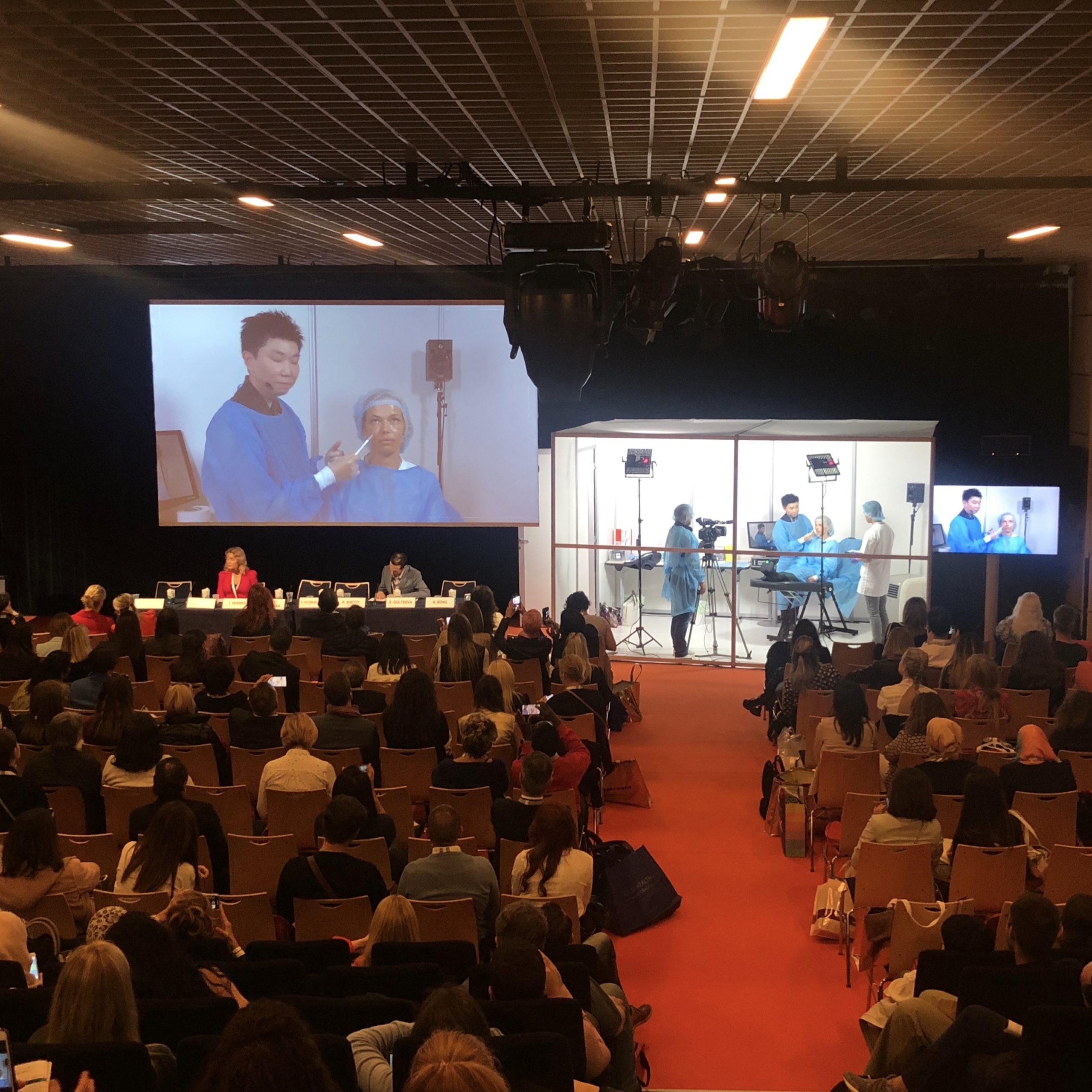 3D Ultimate Liquid Face Lift FAQ
What are the advantages of the 3D Ultimate Liquid Face Lift (aka the Glasgow Lift)?
| | | |
| --- | --- | --- |
| Side Effects | Glasgow Lift | Surgery |
| Risk of anaesthesia | No | Yes |
| Risk of bleeding | No | Yes |
| Risk of infection | No | Yes |
| Need stitches | No | Yes |
| Scarring | No | Yes |
| Haematoma (blood clots) | No | Yes |
| More natural | Yes | No |
| Affordable | Yes | No |
| No down-time | Yes | No |
| Results that last for years | Yes | Yes |
We believe in the importance of a strong doctor-patient relationship so both your consultation and treatment will be carried out by Dr Bong. You are welcome to visit us for a free, no obligation initial consultation, which also includes in-depth facial analysis.
What is 3D Ultimate Liquid Face Lift (aka the Glasgow Lift)?
This is a remarkable dermal filler treatment pioneered and perfected by Dr Bong and is now renowned throughout the world. It involves the use of premium soft tissue fillers, to sculpt and contour the entire face, usually in combination with BOTOX®. The dermal fillers we use are among a group of 2nd generation dermal fillers that provide more enduring results. Each of these dermal fillers has unique attributes that work in their own special way to contour specific areas of the face. In general, dermal fillers replace lost volume in the face. Precisely placed, the dermal fillers can be used to lift or contour any number of facial features.
Who is a good candidate for the 3D Ultimate Liquid Face Lift?
In some patients the goal of the 3D Ultimate Liquid Face Lift is to lift the entire face. In others, the goal is to lift or contour specific facial features. Also eye bags can be masked under the eyes by using this technique; jowls can be lifted and diminished; natural shape can be restored and corners of the mouth can be lifted. Patients with a flat or poor mid face shape can improve the balance of their face with this treatment. Also, patients who have deformities of the cheeks either from birth or from injuries can achieve significant improvement without the pain, risk and recovery associated with surgery.
How long do the results last?
The use of specialist 2nd generation dermal fillers offers long lasting improvement for approximately 18-24 months. Repeat treatments are recommended every 12-18 months to maintain the desired results.
How is the 3D Ultimate Liquid Face Lift performed?
Initial consultation will determine the goals of treatment, make note of any associated abnormalities or asymmetry and plan the optimum procedure to achieve the ideal result in each patient. A local anaesthetic injection is used to ensure that the treatment is as comfortable as possible. Specialist 2nd generation dermal fillers is then injected with a blunt-tipped instrument (see the next question) into the deep tissues to improve the contour, shape and symmetry.
Dr Bong's revolutionary technique, coupled with his keen eye for aesthetic mean that the results are natural and age appropriate.
Sharp tip needles vs blunt-tipped cannula
While traditionally soft tissue fillers have always been injected using sharp tip needles, a new alternative to using needles is using blunt tipped cannulas. Although there is a role for both methods of injection, the cannula does offer some excellent benefits to patients.
Sharp needles can pierce veins and arteries beneath the skin. Since blunt cannulas simply push aside any arteries and veins encountered beneath the skin, there is a reduced risk of bleeding and bruising.
Sharp tip needles use a very thin, short, sharp needle to inject dermal fillers. When using needles, multiple injection points are required, which can increase the risk of hitting a vein. If a vein is hit with a needle, there is a higher chance of bruising after the procedure.
Sharp tip needles may also result in trauma to the skin, causing swelling.
Advantages of blunt-tipped cannulas
Cannulas have a hollow bore, just like needles, allowing the filler to pass through into the tissue. However, instead of a sharp tip like needles, cannulas have a rounded, blunt end. It is a bit like a long needle, but the tip is blunt. The process involves numbing the skin with ice, then injecting a small amount of local anesthetic beneath the skin with a tiny needle. When the skin is numb, a needle is used to pierce the skin, and then the cannula is threaded into the puncture site, sliding along the natural planes of tissue, providing access to a large area for filler placement.
Less Pain During Treatment – Being injected multiple times with sharp needles can be painful, but while it may sound a bit uncomfortable to have a cannula beneath your skin, there is very little discomfort. Patients often note that they experience a strange "pushing and tugging" feeling, but there is very little pain. Fewer actual pokes with needles also reduces the amount of pain, even when multiple areas of the face are being treated.
Decreased Risk of Bleeding and Bruising – Sharp needles can pierce veins and arteries beneath the skin. Since blunt cannulas simply push aside any arteries and veins encountered beneath the skin, there's a reduced risk of bleeding and bruising.
A Safer Option – When using needles for filler injections, one of the scariest potential complications is accidentally injecting filler into an artery, which can cause tissue death. In extremely rare cases, blindness has occurred. Cannulas do not pierce arteries, so they offer a much safer option for patients.
Minimal Downtime – Since needle injected fillers can cause swelling and bruising after the procedure, they do often have some social downtime. Since the cannula injection method cuts down on swelling and bruising, there is minimal downtime post-procedure.
Precision – With blunt-tipped cannulas, fillers can be injected more accurately, reducing the amount of filler needed to achieve the desired results.
Greater Flexibility – A much larger surface area can be treated with just a single injection site when using the cannula method, making it possible to get more done with fewer injection points.
Is it painful? How about bruising?
This procedure is virtually pain-free. Very minimal discomfort is expected during the treatment and bruising is not common. Treated areas may feel tender for the first 3 days. Most of our patients are surprised to experience virtually no pain at all – because Dr Bong knows all the tricks and secrets of injecting in the least uncomfortable way.
During the procedure, you will be given local anaesthetic injection directly into or around the treatment area.
When will results be seen?
Improvement in the shape and contour of the face will be seen immediately with overall result continue to improve over the following 2-4 weeks.
Will I experience any side effects from the treatment?
Side effects from this treatment are mild and usually include injection-related side effects such as slight redness and mild swelling. Bruising is not common. Generally, these side effects dissipate within a few hours or days.
How much time is needed for this treatment and can I go on with my day following treatment?
Typically the treatment is complete in 30-40 minutes. Most people feel comfortable going back to their normal activities immediately following their appointment. Make-up may be applied following the treatment.
What other treatments are usually done in conjunction with the 3D Ultimate Liquid Face Lift?
Other treatments often performed at the same visit to rejuvenate the mid to upper face include wrinkle relaxing injections with Botox® to relax frown lines and crow's feet, dermal fillers to diminish under eye hollows, and chemical skin peels which can noticeably tighten skin and erase years from your appearance.
What is your booking and cancellation policy?
When we book an appointment for you, we commit that time and our resources to your treatment. This means that, if anyone else wants to come at the same time, we will be unable to see them and will have to offer them an alternative time. If you do not then attend that appointment and either do not tell us in advance or give insufficient notice, we are unable to allocate the time to someone else; however, we still have overheads and staff salaries to pay during the unproductive time.
Deposits and your credit/debit card details
Unlike other clinics, we do not take any advance deposit or booking fee. The only exception is our Ultrasound Facial treatment where a nominal non-refundable deposit of £50 is required because an external skin therapist is being brought in specially to carry out the procedure for you. This deposit will be redeemed against your Ultrasound Facial treatment.
When booking your appointment, you will be asked to provide us your credit/debit card details. This is your confirmation of your commitment to attend your appointment. Please rest assured that no money will be taken from your card and your details will be securely stored but encrypted for your own privacy. We assure you that your details are fully protected and safe with us.
To cancel or reschedule your appointment
We make appointments with the expectation that you will attend at the agreed date & time to undergo your treatment; if you change your mind or work/other commitments prevent you from attending, we ask you to give us a minimum of 48 hours' notice (excluding Sunday) so that we can reallocate your appointment slot to another customer.
Non-attendance (including late cancellation)
If you do not attend your appointment, or cancel later than the deadlines shown above, we reserve the right to make a charge as follows:
1. Ultrasound Facial: you will forfeit the £50 deposit
2. All other appointments (including consultation): £50 will be charged to your credit/debit card
Appointment reminders
Please note that, although we normally send text message reminders two days before appointments are due, the successful delivery of these relies on our text provider, your mobile network provider and your phone and cannot therefore be guaranteed.
Therefore, you should not rely on our text messages as the sole reminder of your appointment as we will not be responsible for any appointments missed as a result of non-delivery of the text message reminder, regardless of the reasons for its failure.
What can I expect from my consultation and will I have the procedure in the same visit?
You are required to have a face-to-face consultation prior to having this treatment. In the consultation Dr Bong will examine your face and skin in general, focussing on the proportion, shape and contour of your face. Dr Bong will then offer you a treatment plan and quote you a price. He will also discuss in detail the advantages and limitations of this treatment as well as the alternatives.
After the consultation – and provided you chose to have this treatment – you will be offered another appointment. However, if you are flying in from abroad, please do let us know in advance so we can try to accommodate your circumstances. This is not a guarantee and we normally require a non-refundable deposit, but we will do our utmost to accommodate you.
How is Dr Bong different from other practitioners?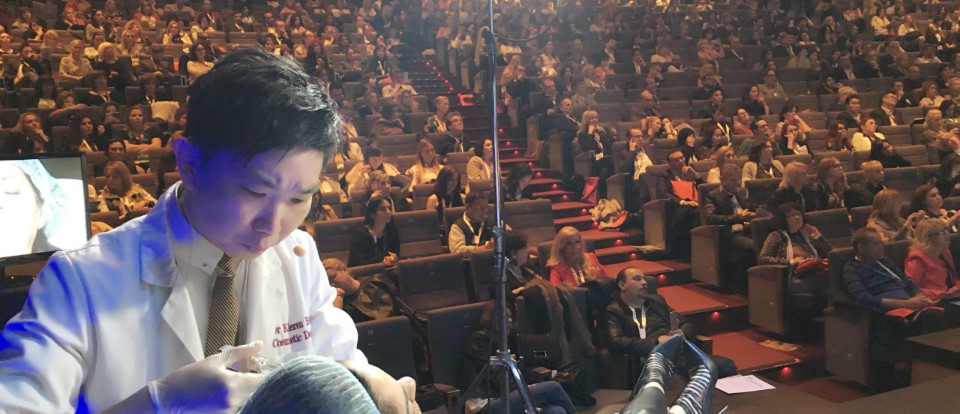 The most important decision you will make when considering lip enhancement is who will perform your procedure.
90% of the success of lip injections with soft tissue fillers depends on who is doing them. The remaining 10% is dependent on the product. 
Think of this way:
If you got a bad haircut, would you blame the scissors or your stylist? 
At Essence Medical, both your consultation and treatment will be carried out personally by Dr Bong. He is widely recognised as one of Europe's top cosmetic doctors, having trained doctors/nurses from over 100 countries.
Dr Bong has a natural talent for understanding the shape and structure of the lips, and the face in general. He prides himself in his innovative approach to advanced non-surgical facial treatments, and is well known for his unique methods of achieving beautiful yet natural results with minimal pain and downtime. Such is his passion for delivering results which are both natural and age-appropriate for his patients, Dr Bong has developed – and trademarked – numerous advanced techniques which have earned him an international reputation.
Dr Bong's impressive credentials, meticulous attention to detail and a deep understanding of the intricacies of facial features means you are in the safest of hands.
There are 'cheap deals' '£150 filler' or 'special offers' out there. Should I consider them?
The continuing rise in the demand for non-surgical cosmetic procedures has led to an increase in the number of people administering lip fillers and other types of treatments at incredibly low prices. Whilst this might sound like good news for you, unfortunately, it is far from it.
Non-surgical cosmetic procedures are costly for very good reasons. The expense involved in using quality products, providing excellent service and meeting the necessary safety requirements is significant, so in order to meet these costs, quality practitioners have to set their prices accordingly.
In order to offer 'cheap fillers' shoddy practitioners are unlikely to invest in any of the above, as when offering cheap treatments, the cost of provision has to be minimal in order to make a profit.
---
The Product May Be Imported
Cheap (and fake) dermal fillers are freely available online, often from China where there are no manufacturing standards. Purchasing cosmetic products from outside the UK may be illegal. The only way for an injector to know that a product is authentic and approved by UK health authority (MHRA) is to order it directly from the manufacturer or an authorised distributor. These imports face less government scrutiny than those that have met the strict requirements of MHRA.
Anything being imported illegally and bypassing the authorised supply chain means we have no idea how it was handled, transported, or stored. And when improperly stored, the products can degrade and lose their efficacy.
---

The Injectors May Cut Corners
Practitioners who do not invest in research, training, the environment they work in, care standards and protection should things go wrong are an accident waiting to happen. There are risks involved in non-surgical cosmetic procedures, and without the necessary safeguards in place, side effects and complications are more likely to occur.
Some cut-rate injectors operate by doing work at or below cost in the hope that you'll stay on later at full price. But others curb their losses by overly diluting the products, minimising their effect and possibly increasing your odds of infection. Fillers can be contaminated when taken out of their native syringes.
Another sketchy practice: Some unscrupulous practitioners save half-used syringes of filler to inject into the same patient (or worse, another patient!) at a later date. Reputable doctors consider filler a single-use item and charge accordingly. In addition, recapped leftover filler can degenerate over time, making it harder to inject or possibly causing lumps at the site.
---
Inexperienced and Lack Skills
Bargain-basement injections can signal inexperienced practitioners looking for practice. That is yet another reason so many practitioners can undersell. Those injections often are not done by cosmetic doctors but by people with less training.
---
The Product Could be Fake
While less pervasive than unapproved imports, imitations are also on the rise. What is in these products is anyone's guess. Authorised tests have shown that some of these fake products do not contain any active ingredients at all while some were found to contain too high a concentration of the active ingredients, making them highly dangerous. Furthermore, these fake products may have been made in an environment which lacks the sterility, quality and safety assurance.
How much does 3D Ultimate Liquid Face Lift cost?
A 3D Ultimate Liquid Face Lift can be performed on the entire face or on part of the face. Price will vary depending upon the procedures and degree of contouring and sculpting that you desire. This treatment is unique to each individual, depending upon a variety of factors. So, to get an exact cost, you will need to schedule a consultation with Dr Bong. Consultation is absolutely free of charge.
All of the above said, in general, we charge £700 per syringe of the premium dermal filler. This price includes local anaesthetic injections to ensure complete pain-free treatment experience. Our Botox® treatment normally costs around £250.
Maintenance costs usually decline over time, and after a period of time, maintenance is often a fraction of the cost of the original procedure (particularly if you maintain the results regularly). Over time, it is common to need less product and fewer touch up treatments to maintain results.
I would like more information. Shall I just call your reception and make an appointment?
Yes, absolutely. You will need a consultation with Dr Bong and this is completely free of charge. During the consultation, Dr Bong will discuss in further detail with you what the procedure will entail, design a bespoke treatment approach and address any concerns that you have.
After the consultation – and providing you decide to have the treatment – you will be offered another appointment.
Please call us on 0141-8949098 to schedule an appointment for a consultation.
Stunning Results
I saw Dr Bong on YouTube and researched him for one year before I went to Glasgow to see him. I am so happy! I wanted to look younger but natural. My husband thinks I look wonderful. I am so happy I chose Dr Bong. He is an artist and a true expert in his specialty.
I flew all the way from Canada to see Dr Bong and I was not disappointed. I had the non-surgical liquid face lift (aka 'Glasgow Lift') and I honestly think I look 10 years younger. Literally 10 years younger! I had no bruising, no swelling and the treatment was completed within 30 minutes. It was like magic! Thank you Dr Bong!